01.

Winners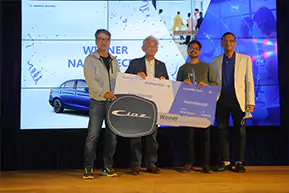 Nanoprecise
Winner
Nanoprecise Sci Corp is end-to-end real-time predictive maintenance solution provider for performance of industrial assets. It specializes in Artificial Intelligence and IoT technology for predictive asset maintenance and condition monitoring.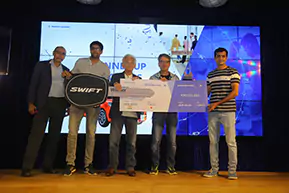 Amlgo Labs
1st Runner Up
Amlgo Labs is an advanced analytics and machine learning focused on improving businesses and providing insights to organizations to visualize & make intelligent data driven decisions across verticals.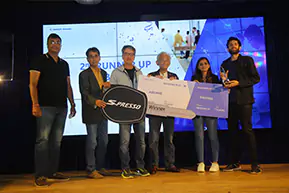 AIBorne
2nd Runner up
AI & AR based end-to-end Inspections-as-a-Service (IaaS) platform for comprehensive damage assessment of vehicles, machines and components using Deep Learning & Computer Vision techniques.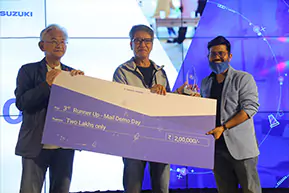 NRV DesignX
3rd Runner Up
IIoT & Business Process Modelling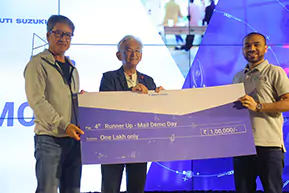 Get My Parking
4th Runner Up
Get My Parking is an Interoperable Digital Parking Platform that integrates any parking equipment, mobiles and cloud for a standardized seamless experience.
02.

Other Participants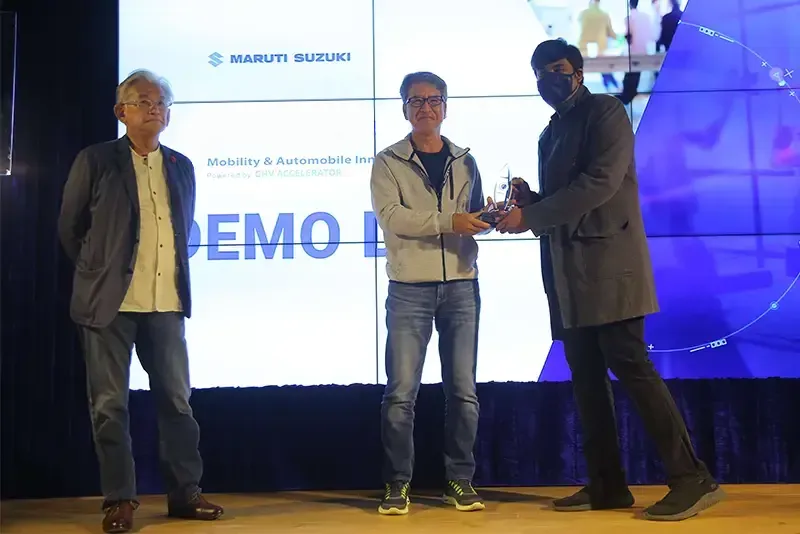 GMetri

GMetri is an easy-to-use no-code XR platform for businesses to create, share and track training modules, online stores, product showcases, immersive tours, stories and more.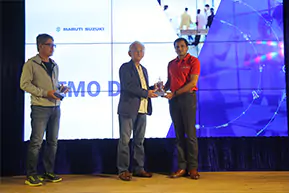 PotHoleRaja

PotHoleRaja is a social venture which fixes potholes using waste material. It creates accident free roads, provides road safety and save lives .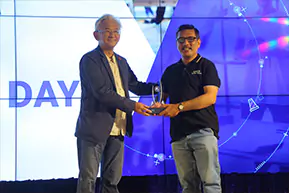 BizAmica

Cognitive Data processing using Optical Character Recognition (OCR) and izDOX AI Platform to discover document information for business insights.