01.

Winners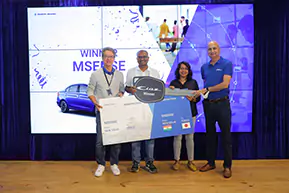 mSense
Winner
mSense provides smart defect detection in manufacturing through its AI powered Digital Eyes and Ears. mSense's Acoustic Machine Learning Solution for defective engine detection.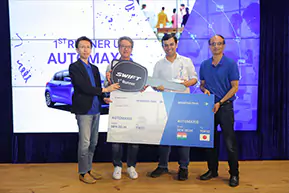 Automaxis
1st Runner Up
TRANSACTIONAL PLATFORM FOR CROSS BORDER TRADE. - Blockchain-based platform for micro-automation and trade finance with an ecosystem of B2B networks, service providers and financial institutions.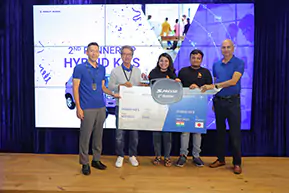 Keploy
2nd Runner up
Testing automation through API Testing for Quality Assurance by improving the Code Quality and Test Coverage in Test Environments.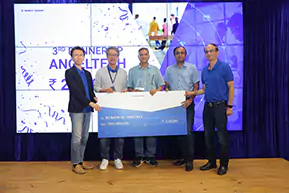 AngelTech
3rd Runner Up
End to end Logistics Solution aimed towards optimization through technology enablement and scientific analytical approach.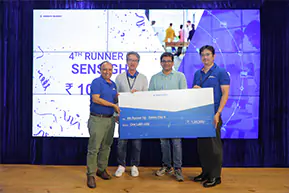 Sensight
4th Runner Up
Connected Vehicle Data Analytics Platform powers use cases for Car owners and businesses in Automotive, Insurance, Transportation and Shared Mobility domain.
02.

Other Participants
Sciative Solutions

Pricing solutions that helps plug value leaks and build customer loyalty. Powered by the most advanced prescriptive analytics frameworks in the price optimization industry.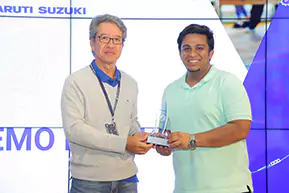 BosonQ PSI

BosonQ Psi (Q-SaaS) leverages the power of Quantum computing to perform simulations, utilizing a hybrid infrastructure of quantum computers and classical high-performance computers (HPC).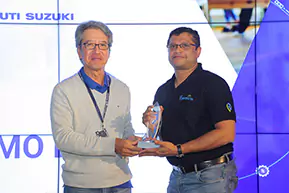 Pinmicro

IoT-based Real-Time Location Solutions (RTLS) cloud-native analytics to create Digital Twins to continuously monitor and manage resources and optimize their workflow by quickly identifying bottlenecks. scale their operational efficiencies and earn higher ROIs