01.

Winners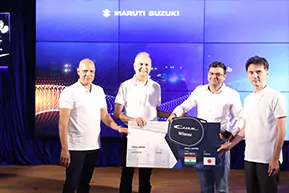 Privasapien
Winner
Privasapien is leading the Evolution for the Privacy Era by Privacy Enhancing Technology based on Privacy Risk Assessment, Mitigation and Data Collaboration.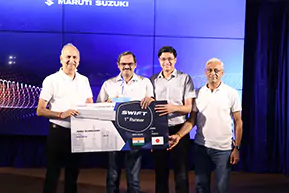 Jidoka Technologies
1st Runner Up
Automated Cognitive Quality Control Solution of Jidoka Technolgies, combines the power of AI, computer vision with automation to enhance the quality and efficiency of QC in manufacturing.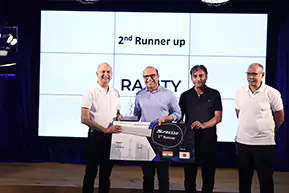 Ravity
2nd Runner up
Leveraging ML/AI, Data, and innovative technologies, Ravity's connected vehicle data platform helps in decreasing carbon footprint, enabling recycling, and maximizing the value of existing assets data.
RoadBounce
3rd Runner Up
RoadBounce is a patent pending Smartphone based Road Roughness Measurement Technology that helps estimate Road Roughness and Driving Comfort.
Minion Labs
4th Runner Up
Real-time Smart energy IOT device that provides Insights on their energy consumption pattern to take informed decisions to reduce their energy consumption level businesses using a smart energy device delivered through its SaaS platform.
02.

Other Participants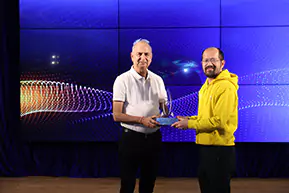 I'm Beside You

A video analysis AI service that enables online communication tailored to each individual's personality. Having several patents across the globe, their AI aims to simplify communication.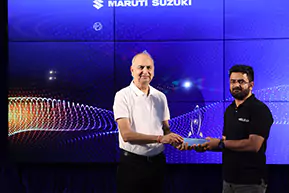 HelloAR

HelloAR Delivers the future of Online Shopping Experiences to increase conversions, engagement and leads with an interactive and immersive shopping experience. Their AI-driven platform offers a one-stop solution for creating an immersive, interactive, AR, VR visual catalog in a few minutes.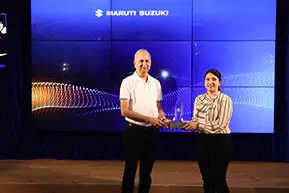 Doozy Robotics

Doozy Robotics designs and manufactures interactive & social humanoid robots. These humanoid and autonomous robots assist in both commercial & industrial applications.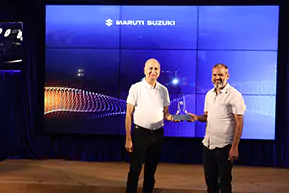 Hone Structural

Hone SHM is into structural health monitoring on existing structures which can lead to early warning to safeguard the precious life, to plan timely and cost effective retrofitting of the structure.